High precision pin inspection of connector assemblies
Topics
Position Detection
Test Device
2D Metrology
Connector Inspection
senswork VisionCommander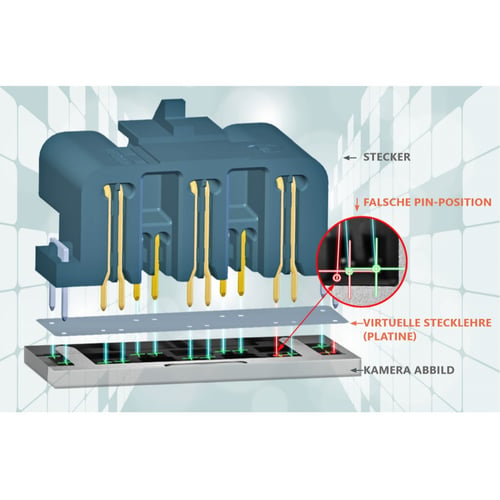 Application and Solution
Connectors must be manufactured precisely so that the pins fit onto the circuit board during assembly. Until now, mechanical test gauges have been used to check the position of the individual pins. However, these are inflexible and the inspection is very time-consuming. If a pin is missing or broken off, this cannot be detected with the mechanical plug-in gauge. In addition, the part may be abraded or bent.
With senswork's virtual connector gauge, the smallest deviations in connectors can be detected before damage occurs. With the help of a high-resolution camera system, a precise, virtual image of the PCB or socket is created. The system then checks whether all pins fit on the PCB or socket.
Find out more in our press release.
Tasks
Pin position verification
Detection of shape defects