ZScan 360 Measures & Inspects Rotationally Symmetrical Objects in 3D within Seconds
For use directly in the production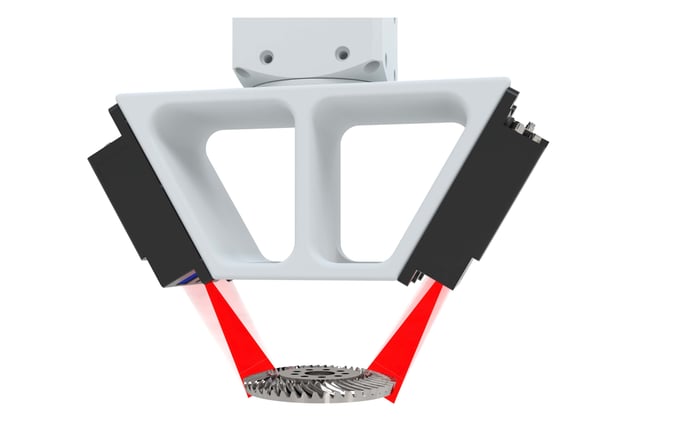 3D Scanner for Rotationally Symmetrical Parts
The ZScan 360 multisensor system ensures high-resolution, gapless 3D scanning of rotationally symmetrical parts, for example gears, stators and rotors. Two or more lasers on a rotary axis detect the parts to be inspected in three dimensions. The modular concept allows direct integration into a wide variety of manufacturing processes. Our 3D calibration, specially developed for ZScan®, using high-precision sphere targets, allows sensors with free spatial arrangement to be calibrated and the scan data from up to 8 scanners to be spatially merged.
Are you looking for a linear 3D measurement system for production? Then take a look at the
ZScan® optical 3D measurement system
now.
Application Possibilities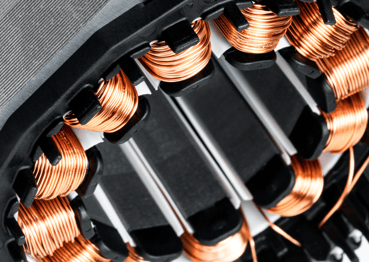 Quality assurance in the automotive industry
3D Measurement of Stators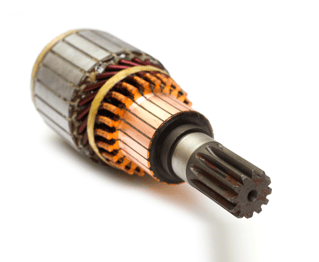 Quality assurance in the automotive industry
3D Measurement of Rotors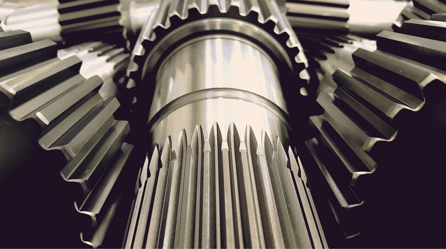 Quality Assurance in Power Transmission Engineering
3D Measurement of Gears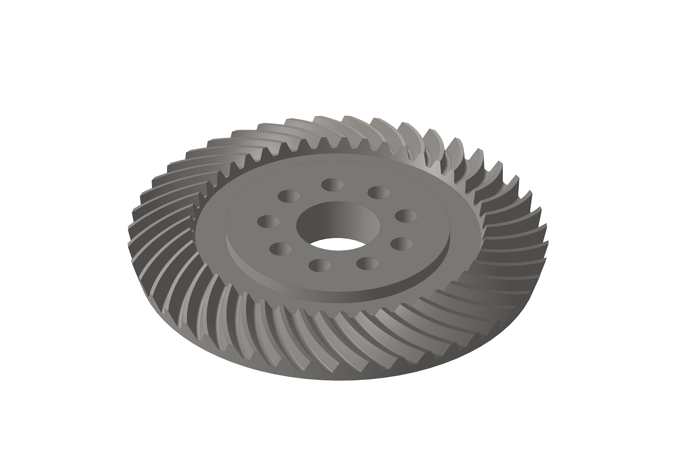 Features
Multi-sensor calibration of 3D scanner position and transport direction
Automatic alignment of scan data to a reference object
Comparison of scan data against a wide range of CAD formats
Fitting 3D planes, lines, circles, spheres, cylinders and cones in point clouds
ICP (Iterative Closest Point) for multiple surface scans and triangle mesh calculation
Spatial detection and elimination of outliers
Quality Assurance in Electric Motor Production
100% control for laser welding of hairpins
Around 160 to 220 hairpins are welded together in the stator of electric motors. The welding process must be precise, safe and stable so that the quality of the stators is not affected. Conventional testing methods reach their limits with this task.

With ZScan 360 in combination with Deep Learning, senswork offers the ideal 3D inspection system to ensure a safe and stable laser welding process in the production of electric motors.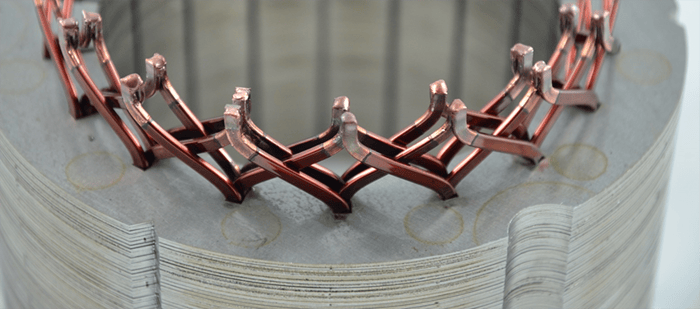 Automate Laser Welding Efficiently with Modern Measurement Technology
Inline measuring system for the production of stators or other rotationally symmetrical parts
The AI-based image processing system enables the modeling of complex relationships that cannot be fully described by rules. ZScan 360 captures high-resolution data of the welding points and evaluates them using Deep Learning.
The 3D Scanner detects deviations from the optimum weld seam characteristics. This allows conclusions to be drawn about upstream process steps. With AI-supported defect inspection in 3D, the quality of the laser welding process can be guaranteed and laser welding can be automated efficiently at the same time.
High-resolution, gapless 3D scanning of large objects

Different scan volumes for a wide range of applications.

Includes senswork VC 3D, one of the fastest 3D point cloud frameworks in the world
Unique multisensor calibration enables free spatial arrangement of sensors

Optimized for fast data evaluation in inline processes

Modular concept allows direct integration into a wide range of manufacturing processes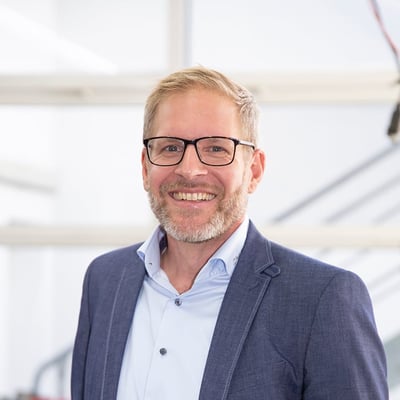 Geeting Curious?
Contact us: You can call us or leave a message