Our Experts Advise You on Topics Related to Machine Vision
We offer consulting, training and accompany you from the feasibility study to the integration of the finished solution. Even after the successful completion of a project, we are there for you.
Feasibility Study - free of charge
Send us your task without any obligation.
Do you have quality issues in manufacturing that you want to solve with automatic optical inspection?
Are you unsure about choosing the right inspection solution for your production?
You want to transfer a 2D measurement or a 3D measurement from the measuring room to the line?
Individual solutions are our trademark. Benefit from our experience from numerous successful projects with large and medium-sized companies from a wide range of industries. We will discuss possible solutions for you in the form of an individual feasibility study and get back to you as soon as possible using the contact details provided.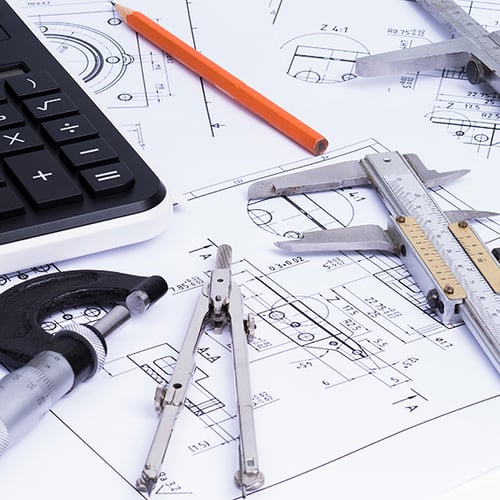 Data needed for a feasibility study
Request a Feasibility Study
Please send us the following information:
Description of measuring or testing task
Description of production environment
Shape, Dimensions & Surface
Inspection characteristics & tolerances
Cycle time
Information about the product to be inspected, e.g. component drawings.
We will find the best solution for you. Provider-independent
How your offer is created
We are independent in the selection of hardware and software and use our expertise to select the right overall package for our customers. We work closely with various partners for components such as cameras, optics or lighting and develop and manufacture the perfect measurement or inspection system for you.

To perfectly complement this, we use our own software, VisionCommander®, with which you benefit particularly from intuitive operation and many useful functions. The result is a system tailored to your needs, which we hand over turnkey and commission together with you on site.

In every step - from the inquiry to the development to the commissioning and afterwards - we are there for you.
Project Process
At the beginning of a project, we make a selection of the measurement or inspection technology for your specific application. On this basis, we develop your customized machine vision system. We create the perfect solution for your task. Learn more about us in this video: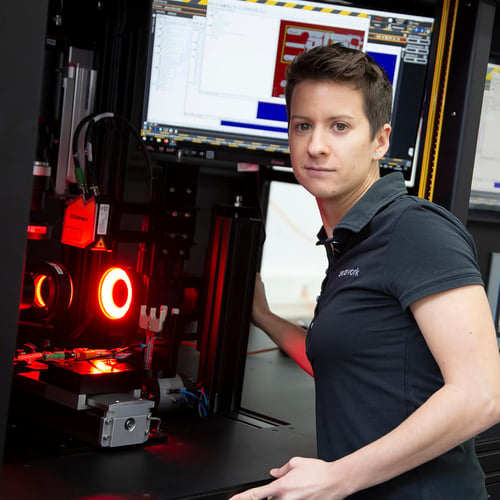 Individual Consulting
Your request is important to us
Are you looking for expert advice on image processing topics and Deep Learning? We will be happy to assist you. As a company open to technology and suppliers, we are broadly positioned experts for image processing solutions in industry and research with extensive experience in various sectors. Please use the following form to send us an inquiry with your task. We will then send you a non-binding offer.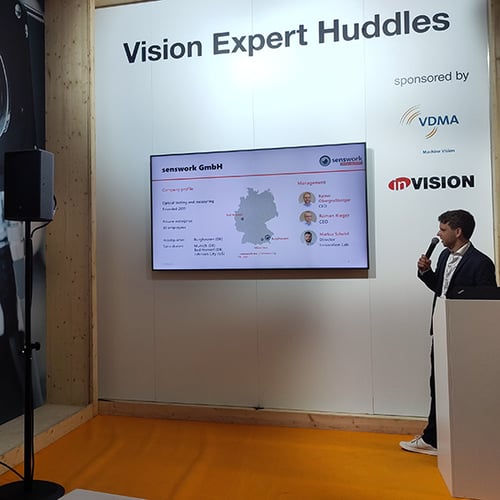 Training Courses
Would you like to learn more about machine vision or deep learning? We make you an expert
Take advantage of the potential of our training courses. senswork offers application-specific training units for the image processing software VisionCommander®, VisionPro, Neuralyze® and generally on the topic of Deep Learning. Depending on your needs, we offer trainings of different duration and depth, at your site or at our premises. All trainings are held by certified senswork experts. At the end of the workshop, each participant receives a certificate. If you are interested, please contact us:
Training: FAQ - Frequently Asked Questions
What training courses does senswork offer?

We offer various training courses:
+ for the image processing software VisionCommander® (Basic) and VisionPro (Advanced)
+ for the AI vision software Neuralyze®
+ project-related customer training
+ in the area of Deep Learning (AI) and image processing.

What are the requirements?

For our VisionCommander® and VisionPro training courses, participants must have a basic understanding of image processing. For Deep Learning (AI) and image processing training, no prior knowledge is required.

How many people can attend a training session and how long does a training session last?

For VisionCommander® and VisionPro training we offer two options:
+ Basic training: for 4 to 6 people. Duration: 2 days.
+ Advanced training: for up to 10 people. Duration: 1 day.

Where do our training courses take place?

Training can take place at senswork in Burghausen, at senswork in Munich or at your location.

What are the costs associated with training?

The training costs depend on the type and scope of the training, as well as on the number of participants and the location of the training. Please contact our sales department for more information. In your inquiry, please state the desired training, the number of participants and the possible time frame. We will be happy to send you a price list and further information.

Who conducts the trainings?

All training courses are conducted by certified specialists from the respective fields.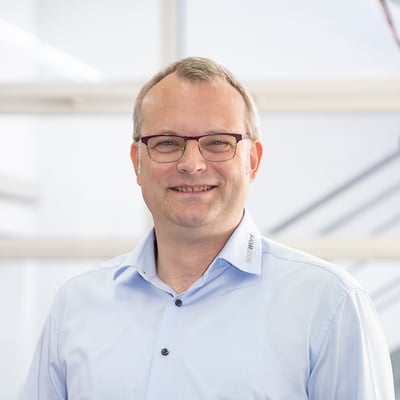 Getting Curious?
Contact us.