Technology Development for Optical Measuring and Testing Systems
In our Innovation Lab, we develop cutting-edge technologies based on real-world challenges
We keep our finger on the pulse of the high demands that our customers place on optical quality assurance in their production. Early recognition of the potential of new technologies and research results plays an important role in this. This enables us to quickly transfer innovations from industry and research into practical applications, giving our customers a decisive technological advantage.
Innovation on the Fast Track
Redefining quality assurance in the automation industry
Innovations in semiconductor technology and algorithms over the past decade have proven to be powerful accelerators for the development of machine vision technology.
The senswork Innovation Lab focuses on validating the resulting potential at an early stage and translating it into products that make these technologies easy to use in practice.
Central to this are AI tools for image analysis, which we implement as part of our vision AI software Neuralyze. We also develop complex image acquisition systems using 3D sensors, linescan systems or hyperspectral technology.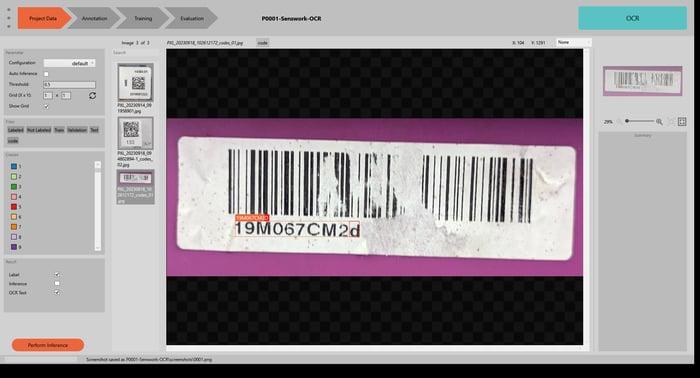 Artificial Intelligence
AI, Deep Learning, Machine Learning, Vision AI?
The use of AI is a paradigm shift in image analysis, one that senswork has been at the forefront of. The many terms used in the media and in professional circles refer to the same idea: the analysis of optical data from cameras with the help of artificial intelligence.
Traditional rule-based analysis methods consider features based on pixel data, which are extracted and evaluated by sometimes very complex mathematical procedures. With AI, a neural model is instead told in an abstract way which decision should be made on a given image. Based on a large number of such specifications, the algorithm then uses an optimization process to try to find a decision path that leads from the original image to the desired decision.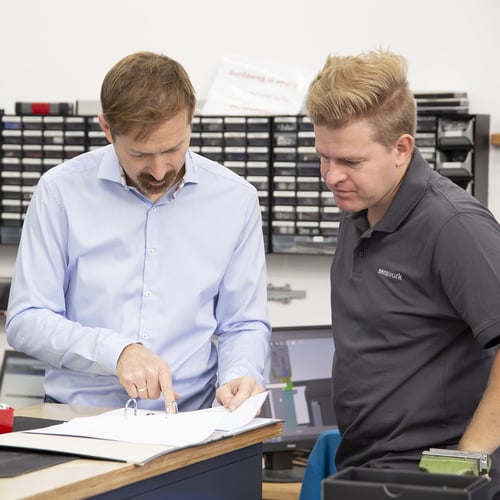 Engineering meets AI
Why is rule-based image processing important, how do both play together?
In many cases, AI is capable of overcoming limitations of rule-based image analysis, which, as a signal processing discipline, has been the subject of research in a wide variety of engineering disciplines for decades.
Precisely for this reason, however, it remains pivotal ...
In AI methods on image data, the neural network itself learns the properties of a feature through targeted training. In contrast, previous conventional rule-based methods are based, among other things, on the description of the geometric boundary conditions by a developer.
The main advantage of Vision AI is the extended range of applications. Inspection of reflective, transparent, curved and inhomogeneous surfaces is possible. The advantages of traditional machine vision include execution time, traceability or validation, and parameterization.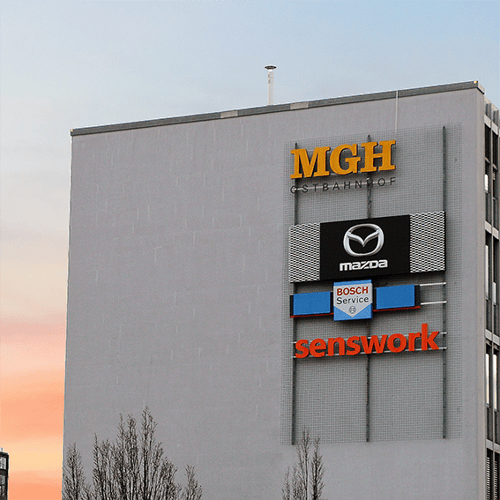 Great Location
Located in the Middle of the Action
Our Innovation Lab is centrally located in Munich's Werksviertel. We're located right next to Munich's Ostbahnhof train station. This makes us easy to reach by all means of transportation.
Regardless of the attractiveness of the location - the former industrial site was awarded the German Architecture Prize in 2023 as an ensemble - proximity to our partners is particularly important to us.
The greater Munich area, as well as southern Germany in general, is home to many innovative companies in the industrial, manufacturing, and engineering sectors. The same applies to the large number of renowned research facilities, institutes and universities.
The challenges we take on together with these partners to continually push technological boundaries are the driving force behind our motivation.
Vision AI 2D & 3D Applications and Uses
Surface inspection: detection of defects on surfaces, e.g. discolorations, scratches, dents, cracks or blowholes on die castings

Positioning error: detection of incorrectly positioned or wrongly oriented components
Particle detection: detection and classification of contaminants and components, even with low distinguishing characteristics

Quality control: testing the tightness of welding seams, e.g. seal seam testing on polymer packaging
Classification: division of objects into predefined categories, e.g. food or plants

Text recognition: Recognition of engravings on metallic surfaces or embossing on rubber parts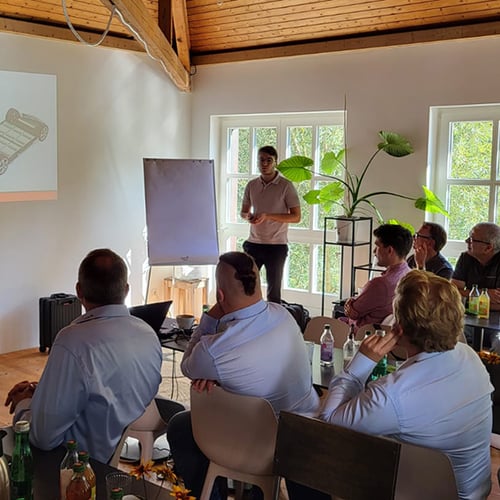 Why you are in good hands at senswork
That's something you can only get from us: expert knowledge from both worlds - classical image processing and artificial intelligence.
senswork develops AI methods for image data analysis as well as software products based on neural networks for industrial use. At the same time, we have been successfully designing rule-based image processing systems for over a decade and are experts in a wide range of image acquisition technologies for automation.
As a specialist in optical measurement and inspection technologies, we offer fully integrated systems from a single source: from the control cabinet to the camera technology to the image analysis software.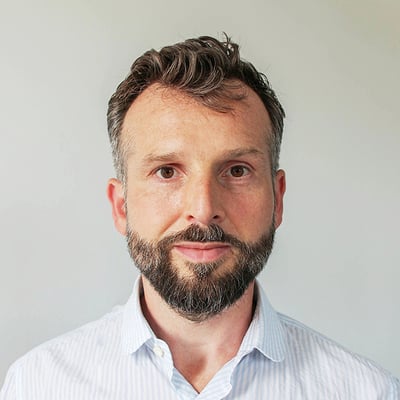 Getting Curious?
Send us a message!