Experts in Industrial Image Processing
We create custom-fit turnkey machine vision solutions. From Bavaria into the world.
senswork is an expert for turnkey solutions in the field of machine vision, automatic inspection and Deep Learning (AI). We analyze your task in detail and address individual specifications to develop and manufacture the appropriate measurement or inspection system on a turnkey basis. Innovative, reliable and precise.
About us
We develop vision for machines and robots
As an owner-managed company, we have been developing and manufacturing optical measuring and inspection technologies for industrial production since 2011. Our automated quality assurance systems are used every day in a wide range of industries. Our inspection solutions not only measure and inspect products, but also reduce costs and ensure product traceability. The return on investment (ROI) is significantly high. In addition, our solutions are instrumental in the early detection of production rejects, thereby reducing resource consumption.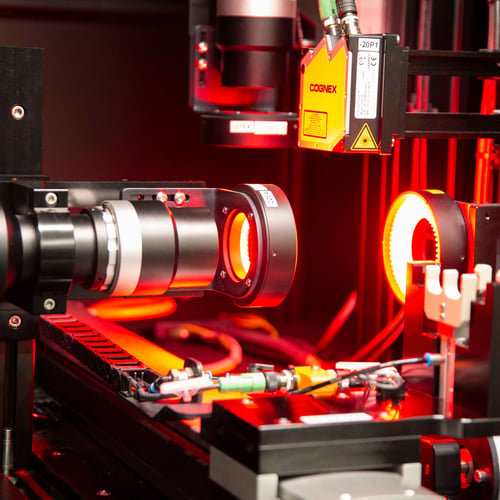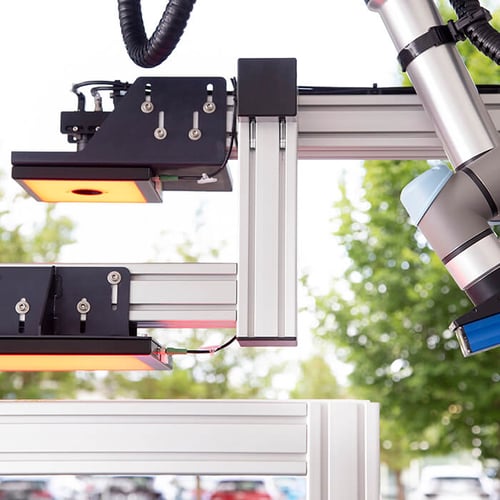 Guarantors of Success
Innovative ideas, precise planning and implementation as well as many years of experience are our guarantors for success.
With our solutions, we make industrial production even more precise, economical and sustainable. We are paving the way for the future of quality assurance. We develop high-performance optical image processing systems for complex measuring and inspection tasks in production.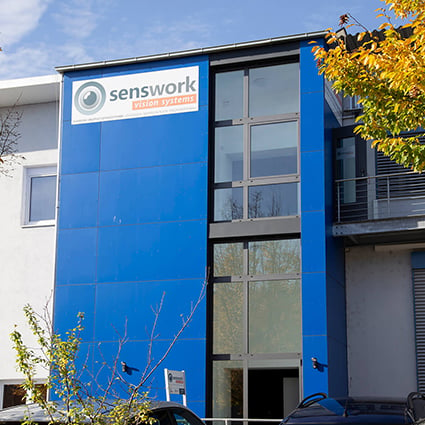 From Bavaria into the World
We are here for you worldwide
We support well-known customers from industry and research from our offices in
Burghausen, Munich and Bad Honnef
. Our service extends worldwide, and we often implement inspection solutions at multiple locations. When it comes to customers in the U.S., we service their needs from our
Tennessee location
.
Our headquarters in Burghausen is the core of our development and manufacturing activities for vision solutions. The
Innovation Lab in Munich
complements our portfolio with the continuous development of AI-based image processing software. As a leading specialist in the field of Deep Learning and AI, we are always striving to adapt new findings at an early stage and make them usable for demanding applications in industry and research.
The product originates
All designs of our measuring and testing systems are created in the design department. Precisely tailored to your requirements.
Powerful software in the background
Our software architects are constantly developing the software applications. So that your products are reliably tested.
The product is implemented
Our turnkey measuring and testing systems are created in our workshop. They also undergo tests here before they are delivered.
We are here for you
Our support team accompanies you throughout the entire project until commissioning. Even after completion of a project, we are there for you.
Our Team
A reliable partner for your project
senswork is led by two managing directors. Our team consists of about 30 employees from various fields who work together to develop customized solutions for you.

Software experts, engineers and technicians work hand in hand. This is how innovative measurement and inspection systems for 2D, 3D, robotics and AI applications are created.

Throughout the entire project and beyond, we are at your side as a reliable partner. Personal consulting and on-site support are a matter of course for us.
Offer
Individual solutions
Optical measuring and inspection equipment from a single source
Inline inspection systems
Feasibility studies, consulting
Concept development, contract development
Complete systems & special solutions
System engineering, prototyping
Integration and commissioning of systems
Components: Cameras, optics, lighting
Expertise
The technology in the background
2D and 3D inspections
3D metrology
Label inspection
Position recognition
Surface inspection
Completeness check
Deep Learning (AI)
Robotic Vision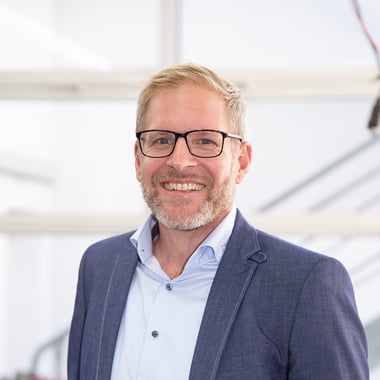 Rainer Obergrussberger

CEO

Curiosity and commitment to innovative solutions are key to new developments in AI, Deep Learning and Image Processing."
Biography of Rainer Obergrussberger
Biography of Rainer Obergrussberger
senswork co-founder and managing director Rainer Obergrussberger is primarily responsible for the company's business development and sales management. With over 25 years of experience in machine vision, he continues to develop industrial projects, drive new technological approaches and deliver concepts that inspire customers. This customer-oriented approach is a key factor in senswork's success.

As an expert in the field of computer science, image processing and quality assurance, the computer science graduate has played a major role in this success. His focus on camera technology and image processing at the Rosenheim University of Applied Sciences as well as his practical experience as a student assistant in the laboratory for image processing systems paved the way for his professional career.

His many years of professional experience, including as a project manager and technical director in an integration house for industrial image processing, have enabled him to gain in-depth knowledge of a wide range of camera technologies. During his extra-occupational master studies in Queensland/Australia he gained valuable experience abroad.

This expertise formed the basis for the foundation of senswork GmbH with Roman Rieger in 2011 in a start-up center in Rosenheim. Just two years later, the company was relocated to Burghausen due to its growing success. Today, about 30 employees work in Burghausen, Munich, Bad Honnef and Johnson City/Tennessee.

One of Rainer's greatest successes is the development of the ZScan® automatic 3D measurement system and other innovative measurement and inspection systems that are used daily by Tier 1 and Tier 2 automotive industry customers. His goal is always to solve complex tasks to ensure a zero defect rate.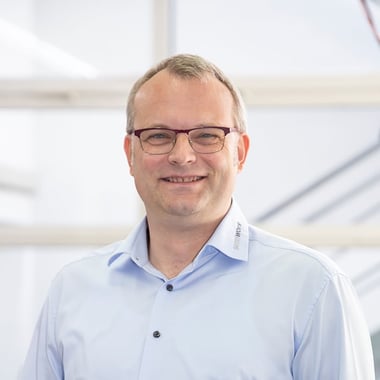 Roman Rieger

CEO

Given the rapid pace of technological development in the automation industry, it is essential to stay at the forefront of innovation. Hardware and software must be precisely designed, developed and coordinated. Solving complex inspection challenges to ensure zero defects drives us."
Biography of Roman Rieger
Biography of Roman Rieger
Together with Rainer Obergrussberger, Roman Rieger founded senswork GmbH in January 2011. The main tasks of the Managing Director of senswork GmbH and senswork Inc. in the USA include the planning and implementation of design and production. In addition, he is responsible for business development and the establishment of senswork Inc. in Tennessee, USA.

System integration, production engineering and automation are among his strengths. As an engineer, precision mechanic and production technician, Roman always strives to find the best solutions for complex inspection tasks and implement them to simplify the production process. For senswork's customers, this means high reliability, high ROI, and cost and time savings. This has been proven in many projects with Tier 1 and Tier 2 automotive suppliers. The electronics industry is also part of his area of expertise. Thus, he developed numerous optical measurement and inspection systems for electric motors, wafers, batteries and circuit boards.

His goal is that of his customers: To find solutions that reduce costs and ensure product quality by detecting and minimizing rejects early in the manufacturing process. His enthusiasm, expertise and commitment to machine vision has contributed significantly to senswork's success. With approximately 30 employees and four locations worldwide, Roman is driving the international proliferation of senswork products and services, making it possible to guarantee product quality in manufacturing globally.

He works daily to continue to develop innovative turnkey solutions and new products that are missing from the market. In doing so, he is paving the way for the future of quality assurance.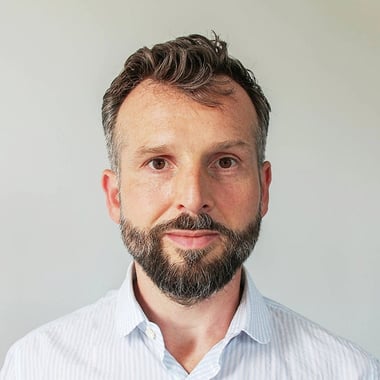 Markus Schatzl

Director Innovation Lab

Industrial image processing as a cross-sectional discipline between computer science, mechanical engineering and electrical engineering draws its potential from the knowledge of many. Innovation arises where the joy of new horizons meets the awareness that the common strength lies in the contribution of each individual."
Biography of Markus Schatzl
Biography of Markus Schatzl
Markus Schatzl has been in charge of the Munich senswork Innovation Lab since its founding in 2019. At the same time, he heads the research and development division created with it, with a focus on the AI discipline of deep learning.

Markus Schatzl is a trained computer scientist. As a development engineer, he worked in industrial image processing for many years at one of the largest technology providers in this industry in Europe. He is a specialist in the design of image acquisition and inspection systems at the limits of what is technically feasible, especially in the field of 3D systems.

It is precisely the questions without a satisfactory solution that inspire him. He is helped in this by his creative, unconventional approach, his many years of experience in optical technologies and software development, and his wide-ranging know-how in related technical disciplines.
We are senswork
Diverse skills and abilities - always a team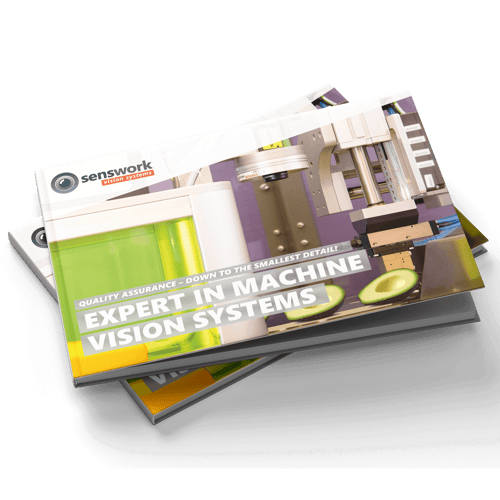 Company Brochure
Learn more about our solutions
We introduce ourselves briefly and concisely in our company brochure: Get to know our expertise and product portfolio for industrial image processing.

System Integrator, Test Equipment and Mechanical Engineering, 4 Locations