Automate Your Processes
Our optical measurement technologies are the key to your success: Efficiently optimize your measuring, inspecting and sorting processes. We are experts in highly innovative and proven optical measurement and inspection techniques that are implemented in our advanced systems.
Discover the variety of our optical measurement and inspection technology - Deep Learning, 3D Inspection, Surface Inspection, Completeness Control, 3D Metrology, Label Inspection, Position Recognition, Robotic Vision and 2D Metrology. Learn more about these advanced technologies and their fields of application.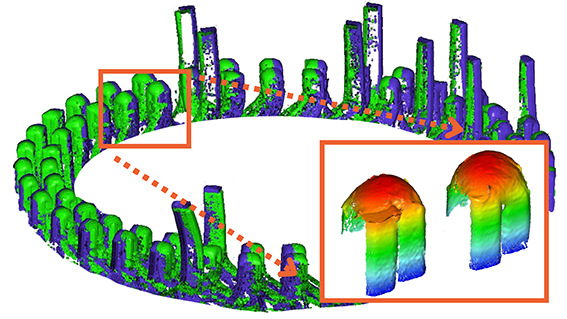 Optical inspection for the detection of shape, position & surface
3D Inspection
Optical 3D inspection is an advanced method for inspecting three-dimensional object surfaces for defects and deviations. It uses special cameras or 3D sensors to capture high-resolution images of the surface to create a precise 3D model. Algorithms and image processing techniques are used to detect and analyze defects such as scratches, cracks or irregularities. The advantages of this technology include fast and precise data acquisition, adaptability to different surface structures, and a wide range of applications in various industries.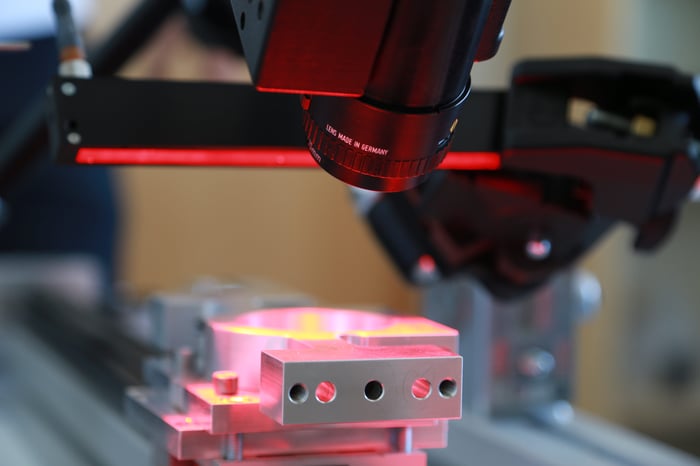 Ensure perfect surfaces
Surface Inspection
Ensuring aesthetically and functionally flawless surfaces in production is one of the supreme disciplines of Machine Vision. senswork offers several surface inspection solutions for different tasks - for instance, for detecting scratches, streaks, cracks or paint pimples. senswork also has solutions ready for different materials: from the inspection of strip material to the inspection of curved or reflective surfaces. Even color defects, inclusions and varnish tarnish can be detected quickly and efficiently.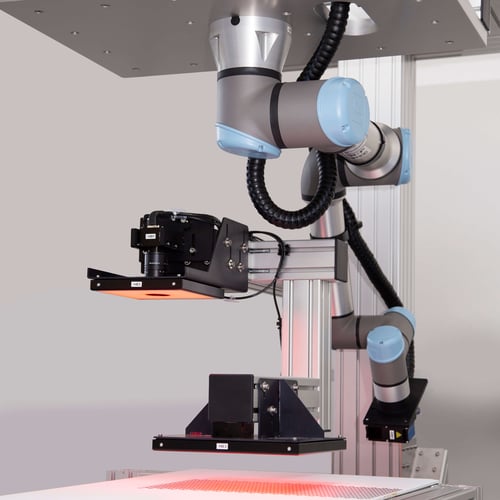 Measuring & inspection systems in combination with robots
Robotic Vision
Our Robotic Machine Vision solutions combine imaging systems and image processing techniques with robots to capture visual information and integrate it into their control. By using cameras and advanced algorithms, robots can perceive their environment and perform precise tasks. This technology has applications in areas such as pick-and-place, quality control, inspection and assembly processes. The integration of Robotic Machine Vision enables increased precision, speed and efficiency in production and automates complex tasks that require human skills.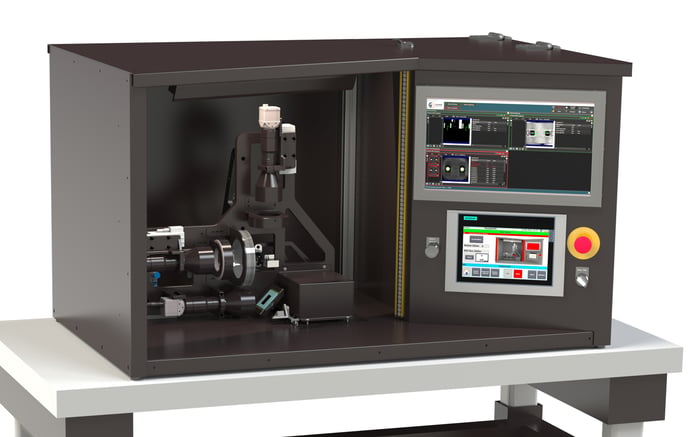 Suitable for many inspection tasks
2D Metrology
Checking the dimensional accuracy of products quickly and with high precision? This is possible with our solutions from the area of 2D measurement technology. We measure objects from a few micrometers up to several meters. Our many years of experience in the design and calibration of the systems enable reliable optical measurement according to drawings. If required, we supply DAKKS-certified calibration equipment and are also able to prove the measuring equipment capability of our solutions by creating MSAs (measuring system analysis) according to various standards.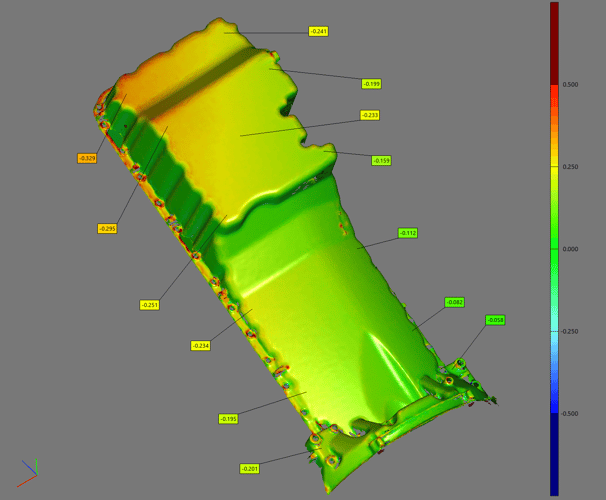 Optical 3D inline measurement technology replaces CMM
3D Metrology
Our innovative solutions in the field of 3D inline metrology enable precise three-dimensional measurement of parts directly in the production environment. With the help of our unique multi-scanner systems, parts can be measured in the production line almost without shadowing and without contact. We offer a wide range of measurement volumes, from a few centimeters to several meters, to meet accuracy requirements. Our VisionCommander® 3D framework provides a powerful and comprehensive collection of tools. These include features such as RPS alignment, 3D geometry element fitting, BestFit and comparison against CAD models using false color visualization, and more. These tools enable efficient and precise analysis of measurement data.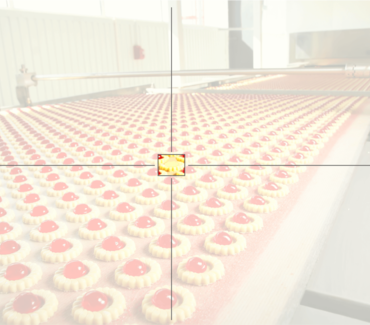 Product testing prior to final acceptance
Completeness Check
Are all parts present and correctly installed?
Is the label attached and in the correct position?
Is the blister fully assembled and are all parts in the correct position?

This is just a small selection of the possible tasks that can be solved with our systems. In fully automated final inspection, senswork's vision systems ensure the completeness of products or complete assemblies.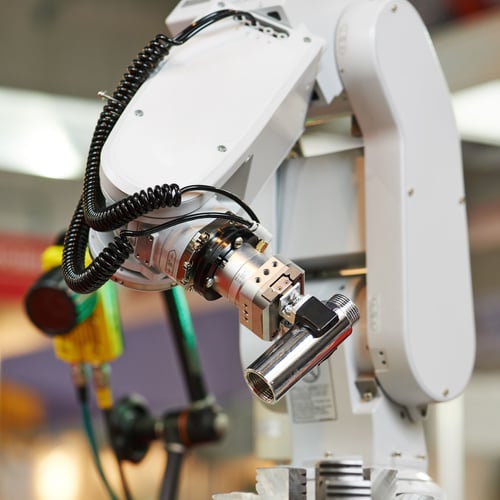 Pick & Place for robotic systems
Position Detection
The position and orientation of an object can be determined with position detection. This makes it possible, for example, to ensure that an angle is correct for accurate assembly. Using this data, robots and machines are integrated into the production process allowing them to locate and align objects. This enables precise and robust 2D and 3D position detection for pick & place automation. With camera technology from senswork, parts are localized independent of rotation and position data in X / Y and optionally also Z are transmitted to the robot controller.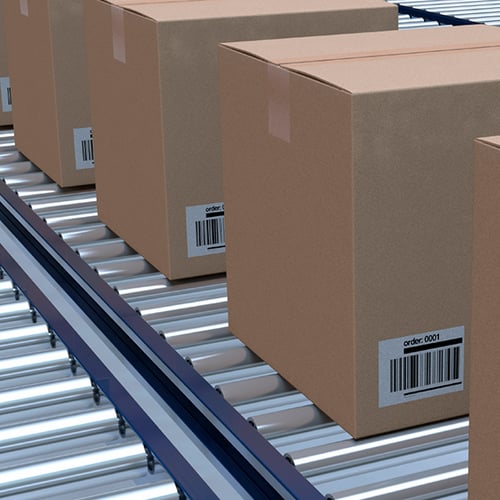 Reading & verifying codes and fonts
Label Inspection & OCR
Font Recognition and Optical Character Recognition (OCR) are important technologies in the marking of products. They enable the automatic capture and processing of printed or handwritten text in various production processes. Our OCR systems use high-resolution cameras or scanners to capture and automatically evaluate the marking. On the software side, our solutions are supported by sophisticated AI tools for reliable reading results.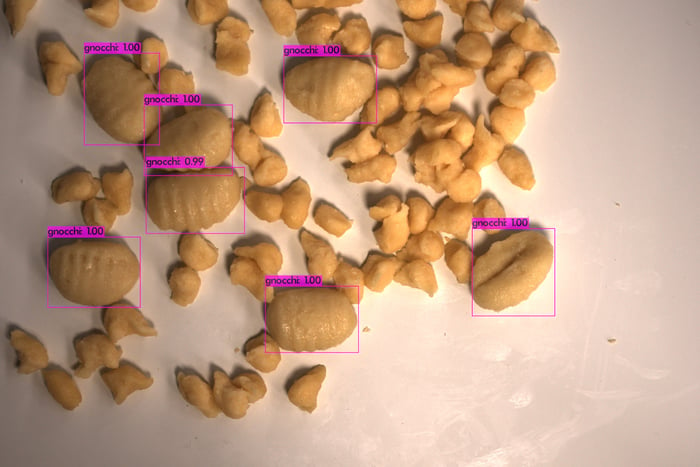 AI for measurement and inspection tasks
Deep Learning
In recent years, Deep Learning has proven to be an indispensable technology for complex inspection tasks in industrial image processing. The application field of Deep Learning (DL), Machine Learning (ML) and Artificial Intelligence (AI) includes procedures that implement self-learning methods for feature assessment with neural networks. The methods are particularly effective for tasks that are intuitively understood by humans but technically difficult to describe. This means that they typically do not require a solution via conventional rule-based image analysis, but can be elegantly solved with the help of AI.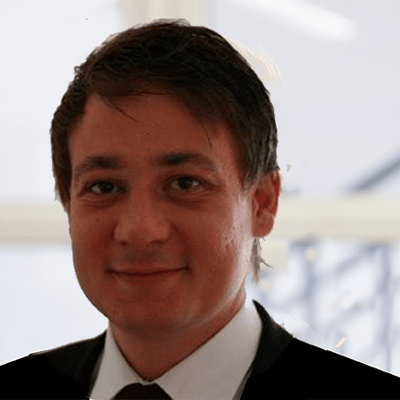 Getting Curious?
Contact us!