Virtual connector gauge tests PCB connectors for pluggability
Topics
2D Metrology
Connector Inspection
senswork VisionCommander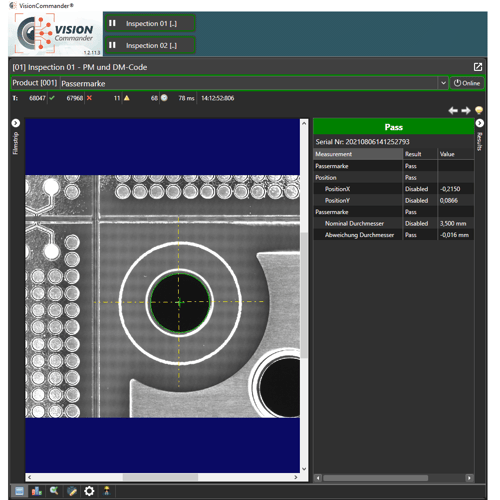 Application and Solution
In an automatic circuit board assembly process, a wide variety of circuit board connectors are automatically pressed onto the circuit board. To ensure the pluggability of the PCB connectors in advance, our camera system checks the pin geometries of the connectors in advance and determines the pluggability in the PCB image based on the pin positions.
This is where the power of senswork's Virtual Connector Gauge comes into play, as a wide variety of connector geometries with a wide variety of pin positions can be tested by simply changing the program.
Another camera uses the so-called fiducial marks to determine the board position with an accuracy of 10 µm, thus ensuring a reliable press-fit process of the connectors into the board.
Tasks
Checking the pin geometries
Determination of the pin position