Shape-from-Shading system inspects graphite surfaces for damage
Topics
2D Metrology
Test Device
senswork VisionCommander
senswork VisionUnit
Industries
Machine Building
Automotive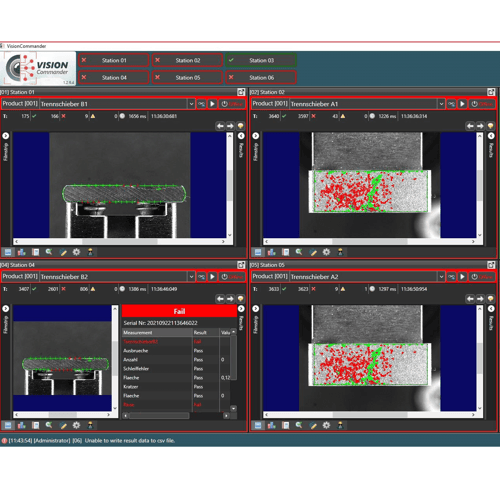 Application and Solution
Die-cast carbons and graphites are now used in large quantities in the manufacture of a wide variety of automotive subcomponents, such as fuel and water pumps.

To ensure that the products leave the production line free of defects, senswork has developed a fully automated system for the quality assurance of such components in cooperation with a machine manufacturer from Rosenheim. In a cycle time of less than one second, six cameras inspect the six surfaces of a component using shape from shading. In addition to the smallest surface defects and cracks, the system also perfectly displays varying degrees of surface gloss. Evaluation takes place in the VisionCommander® machine vision software.
Learn more about the VisionUnit or VisionCommander®.
Tasks
Detection by means of Shape from Shading
Inspection of six surfaces with six cameras
Cycle time of less than one second