Inspect for surface damage with 360° endoscopic inspection
Topics
Deep Learning
Surface Inspection
senswork Neuralyze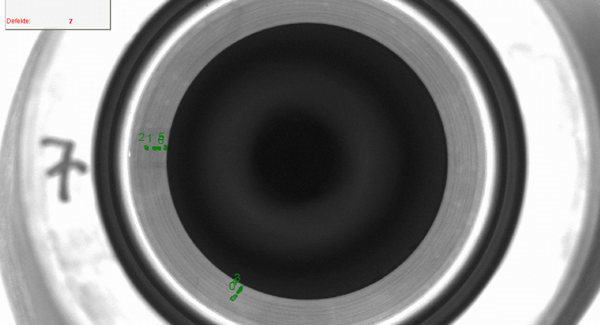 Application and Solution
Using a 360° panoramic endoscope and the AI-based image processing software Neuralyze®, the inside of an aluminum body is inspected for machining ridges and surface defects such as blowholes and pores.
Learn more about Neuralyze®.
Tasks
Inspect cylindrical interior surfaces in multiple height sections for irregularities on the surface using Deep Learning.