AI in electric motor manufacturing
Topics
Deep Learning
Surface Inspection
senswork Neuralyze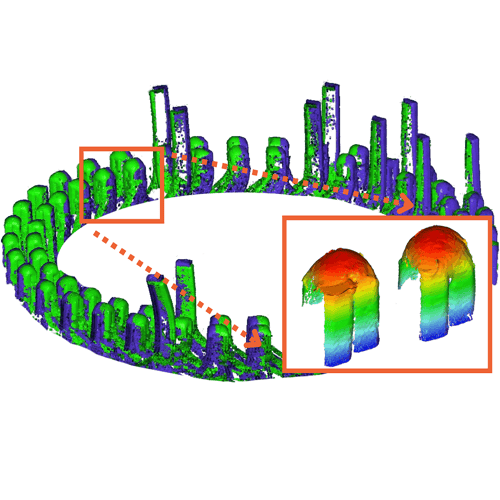 Application and Solution
During the assembly of electric motors, approximately 160 to 220 hairpins are welded together. The welding process must be safe and precise. Otherwise, the quality of the stators and thus the motor can be severely affected. To ensure a stable laser welding process, senswork has developed a 3D inspection system based on artificial intelligence (AI).
To assess the quality of the laser welding process, high-resolution data of the welding spots is captured using a 3D sensor module and evaluated with the help of Deep Learning. With AI-based inspection, laser welding can be efficiently automated and the quality in the process can be ensured.
Learn more about Neuralyze® image processing software.
Tasks
Development of a multisensor 3D module with integrated kinematics
Development and implementation of data evaluation