Camera system measures connector assembly from three sides
Topics
Surface Inspection
2D Metrology
Test Device
Connector Inspection
senswork VisionCommander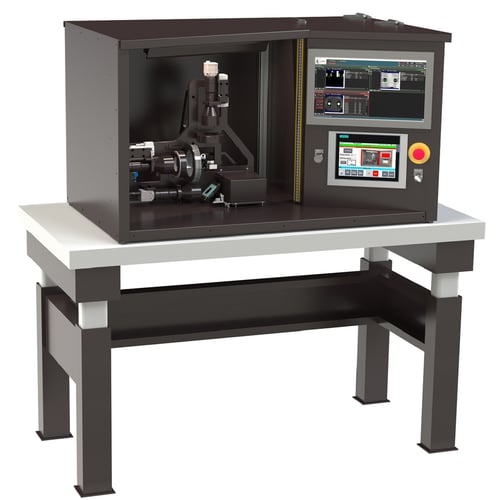 Application and Solution
In this project, senswork implemented the new test equipment concept for highly integrated manual test stations for the first time. A high-resolution camera system measures the pin positions of an MTD connector assembly, captures the connector coding and verifies the housing dimensions within a tolerance range of 0.1 mm.
A color dot spray system marks well inspected components. The marking is also checked again before the component is removed. Two of the three cameras are equipped with a servo focus axis to ensure uniform sharpness across all inspection levels.
A Siemens control system ensures the correct sequence of the inspection process and visualizes the overall inspection system status. The test itself is performed with senswork VisionCommander. The correct pin positions are ensured via senswork's virtual plug gauge.
Tasks
Inspection of connectors and connector assemblies
Simultaneous inspection of PCB and interface side
Measurement of pin positions
Acquisition of connector coding
Verification of housing dimensions