When resolution alone is no longer enough...
Topics
Test Device
Surface Inspection
Connector Inspection
senswork VisionCommander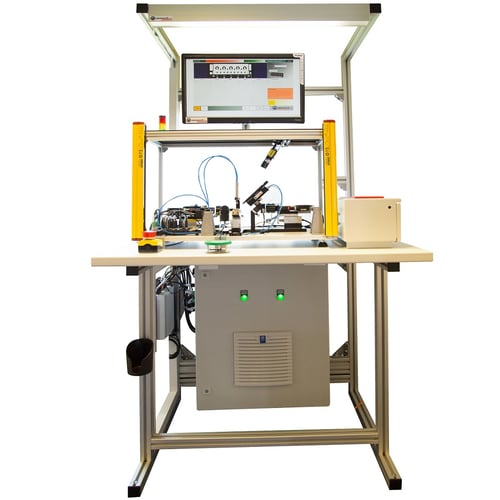 Application and Solution
With 18 images at different positions and focal planes on the component, our camera system inspects the front and back of a connector assembly. With a resolution of 8 µm/pixel and the specially developed stitching tool, the images are stitched together and combined to form an overall image. The evaluation takes place in the VisionCommander® image processing software.
Learn more about VisionCommander®.
Tasks
Good part marker as well as a camera for the correct application of the good part marker
Simultaneous inspection of front and back side