Quality control inspection in the production of rear view sensors
Topics
2D Metrology
Surface Inspection
senswork VisionUnit
Deep Learning
senswork VisionCommander
3D Inspection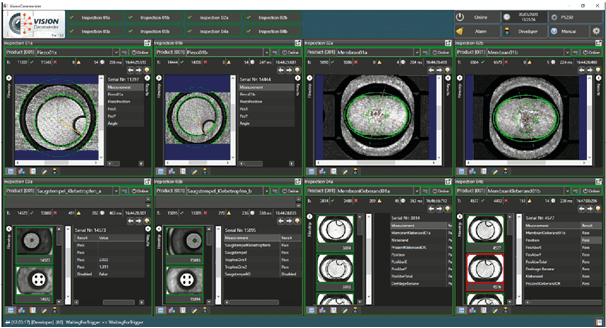 Application and Solution
senswork developed and implemented optical control modules for the quality inspection of automotive rear view sensors for a French automotive supplier that is active worldwide as an original equipment manufacturer for the automotive and commercial vehicle industry.
Different sensor types are processed in one machine, then packed and stacked in different trays. The modular machine consists of four assembled modules connected by a common control system. A total of seven ready-to-install camera systems are used for optical inspection and defect detection. The machine is also equipped with two SCARA robots, a freely programmable rotary indexing table and two gantry systems.
Learn more about our VisionUnit ready-to-install camera system.
Tasks
Quality inspection of automotive rear view sensors over the complete production line
7 camera systems for optical inspection and defect detection