Camera system ensures precise joining process of glass and display in a hybrid bonding system
Topics
2D Metrology
Position Detection
senswork VisionCommander
Industries
Machine Building
Electronics
Automotive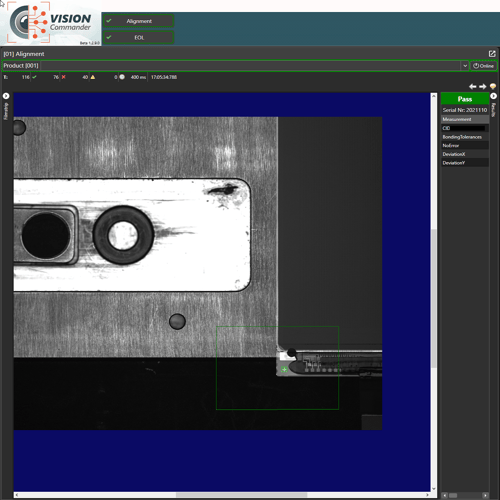 Application and Solution
For high-volume production of touchscreen displays, the current trend is clearly toward hybrid bonding. This combines the advantages of solid and liquid bonding to permanently bond glass and display. To ensure that the individual components are precisely aligned, senswork offers high-precision camera systems for determining the correct position and rotation.

Typically, fine positioning requires only two to three iterations, in which the positioning system corrects the position based on the camera's correction parameters before the actual joining process starts. The evaluation takes place in the VisionCommander® image processing software.
Learn more about VisionCommander®.
Tasks
Determination of the correct position
Determination of the correct rotational position
Fine positioning based on the correction parameters of the camera