VisionModule from senswork inspects feeding of microchips in fully automated system
Topics
2D Metrology
Position Detection
senswork VisionCommander
senswork VisionUnit
Industries
Machine Building
Electronics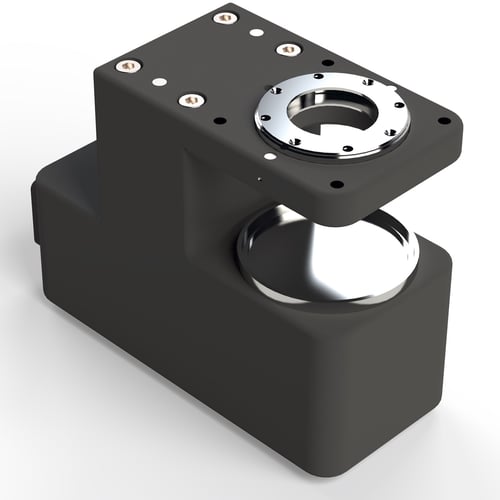 Application and Solution
Applications in the semiconductor industry require both high-precision, cutting-edge innovative technologies and reliable, predictable and sustainable performance in cleanroom and test environments. One of the world's largest manufacturers of semiconductor device handling systems now relies on a specially developed VisionUnit sensor to ensure chip positioning, even for very small chips with extremely small dimensions.

The camera module reliably detects the position and rotation of chips with an edge length of < 1 mm and transmits this information to the system control. A fully automatic calibration algorithm also ensures that the camera and handling system always work in exactly the same coordinate system. Precise, modular, and perfectly adapted to the process - that is the senswork VisionUnit. Evaluation takes place in the VisionCommander® image processing software.
Learn more about the VisionUnit or VisionCommander®.
Tasks
Checking the position of microchips
Verification of the rotational positions of microchips
Detection of chips with an edge length of < 1 mm
Camera and handling system always work in the same coordinate system