Quality control in the automated production of busbars
Topics
3D Metrology
3D Inspection
senswork ZScan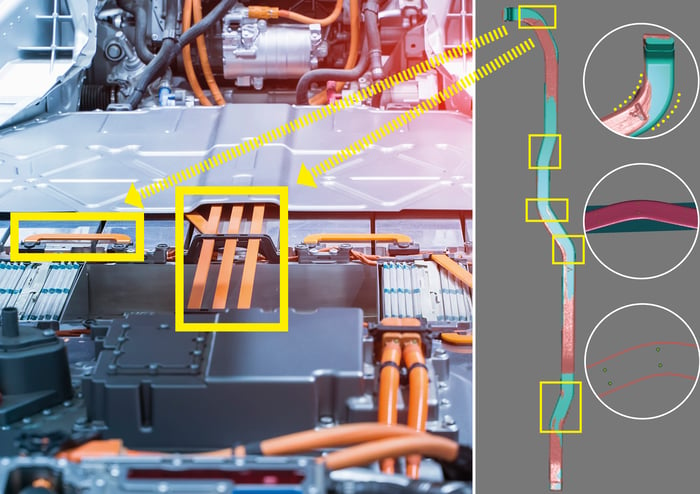 Application and Solution
With the optical 3D measuring system ZScan® we measure and digitize the part geometry of busbars in a few seconds. By means of a target/actual comparison of the surface profile, we detect deviations in the shape of automatically formed busbars.

Thanks to fast measurement during production and direct comparison with the CAD model, correction parameters for feed and bending angle can be determined continuously and fully automatically for each segment.
Learn more about the ZScan® 3D measurement system.
Tasks
Target/actual comparison of the surface profile
Detection of deviations in the tolerance